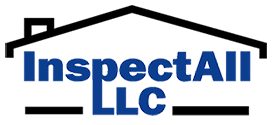 Radon and the Real Estate Transaction
Online Course (via Zoom)

May 6, 2021 2:00 PM Central Time (US and Canada)
Presented By: Timothy Gerdes
REGISTER NOW
Course Summary
Any home, regardless of when it was built, its location, or the materials used to build the home, can expose its residents to radon. Many states require that a home's radon history be disclosed to potential buyers. As a result, radon testing may play an important role in the real estate transaction process. Real estate agents that are better informed on the potential hazards associated with radon as well as mitigation techniques will be able to better guide their clients through the real estate transaction process.
Learning Objectives
By the end of this course, participants will be able to:
• Identify risks associated with long-term radon exposure.
• Describe ways that radon can infiltrate a house.
• Explain testing measures that can be used to identify the presence of radon in a home.
• Describe the benefits of radon mitigation systems.
• Guide their clients through the real estate transaction process with particular sensitivity to radon.
Online (Remote Learning) Course
This is an online course and will be taught remotely by the instructor using Zoom's virtual meeting technology.
Click here to download the Zoom Client
. Zoom is available for a wide range of devices including desktop, tablet and phone.
Upon completing the registration for this course, you will receive a personalized link to access the online course. If you do not receive the confirmation email containing the link, please contact us and we will resend it to you.
Important Notice:
To receive continuing education credits for this course, you must be in the meeting room on time and you must stay in the meeting room until the course has ended. If you arrive late, or leave early, you will not receive credit.
Continuing Education Credits
Real Estate Continuing Education (Minnesota)
1.00 Continuing Education Credit Hours
Price: FREE (No Fee)

Having fully met the requirements of the Minnesota Department of Commerce, the following course has been approved for 1 continuing education hour. Course Approval #1022746. Provider Approval # 21028488
Contact Us
REGISTER NOW